Trolleys – Sawyers Bus Sales offers quality preowned trolleys with amenities aplenty. Whether you're looking for a sassy short trolley or a lovely longer trolley, we've got them! Contact us today at 540-394-8000 for more info on our inventory of previously-loved trolleys – priced to move.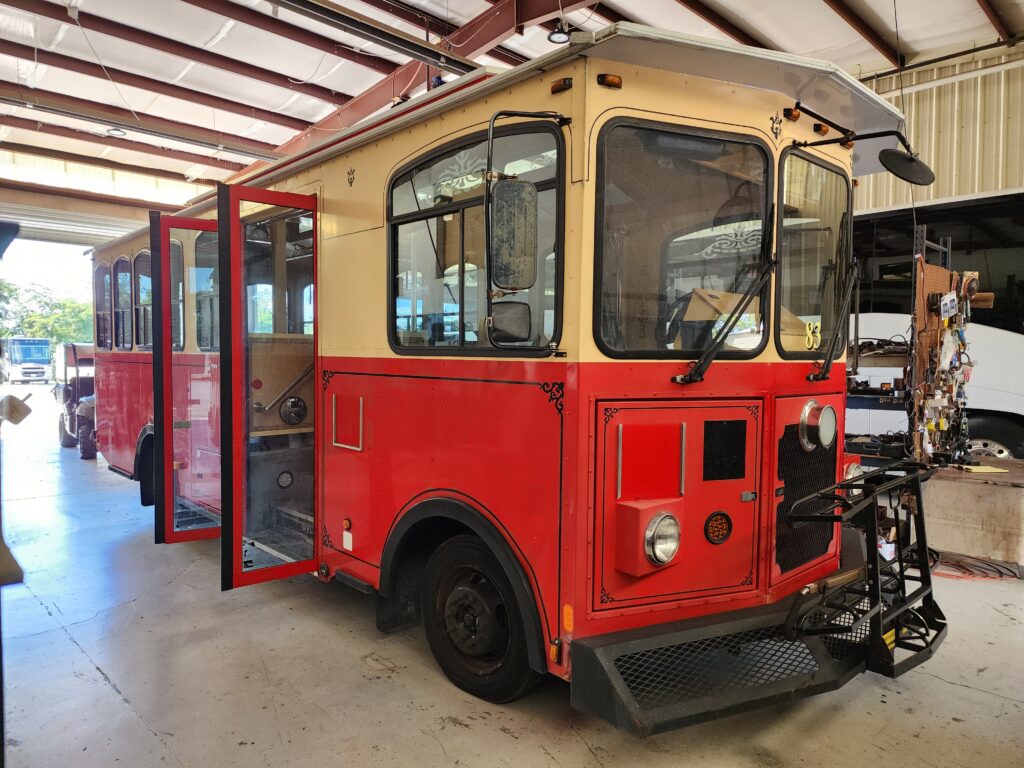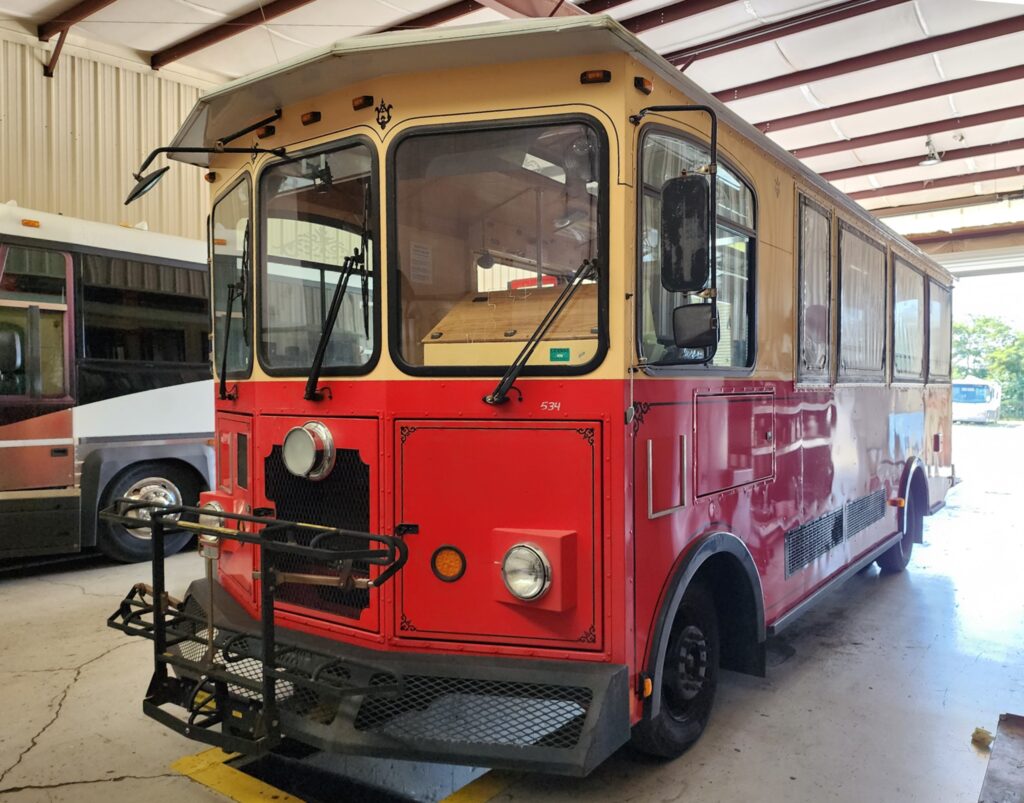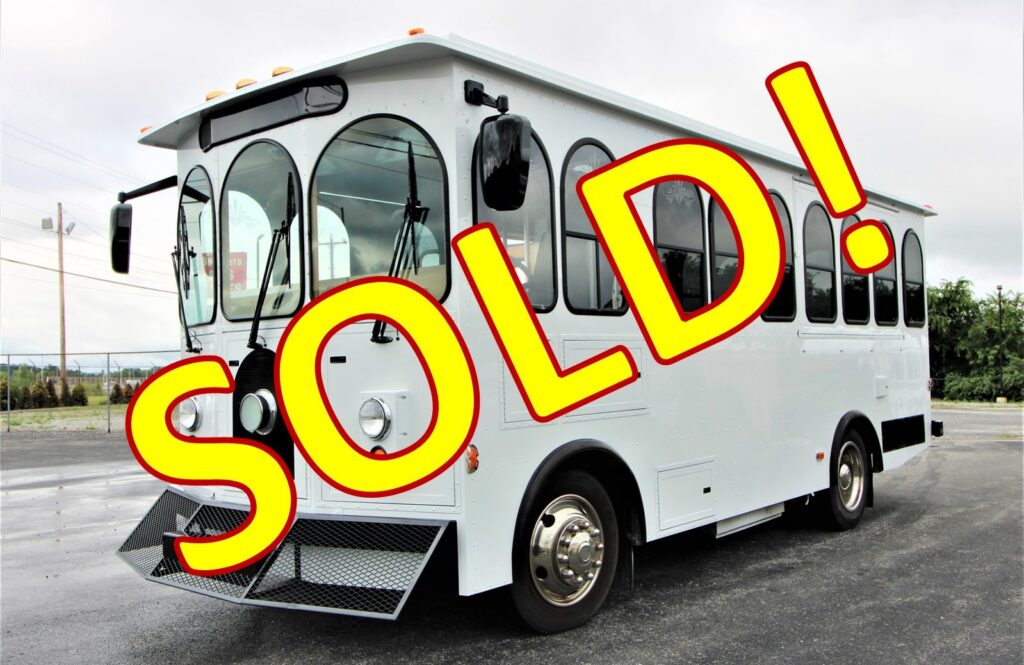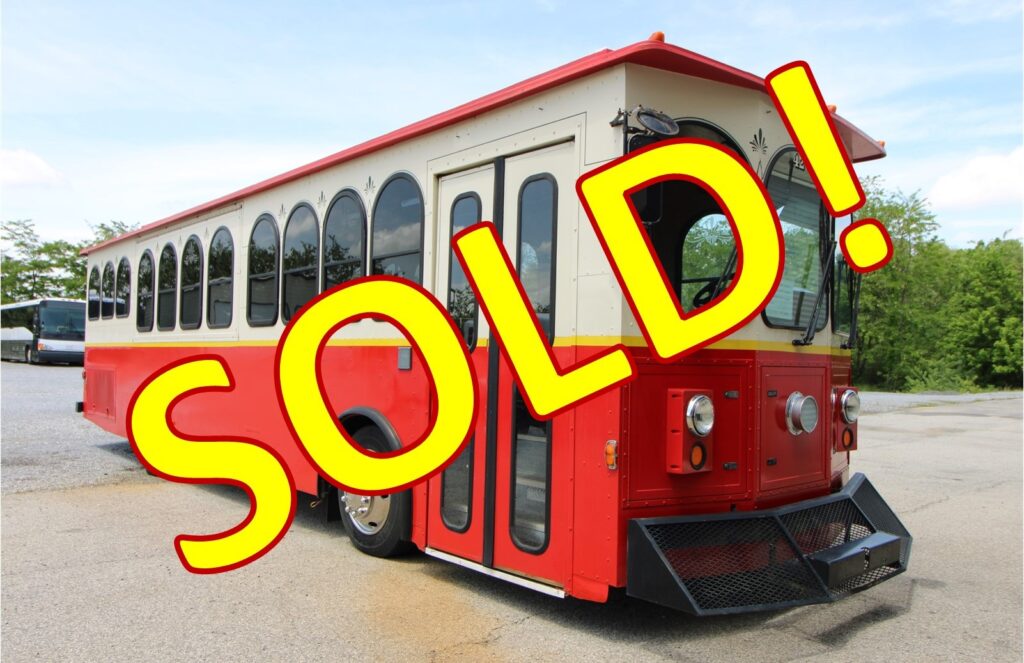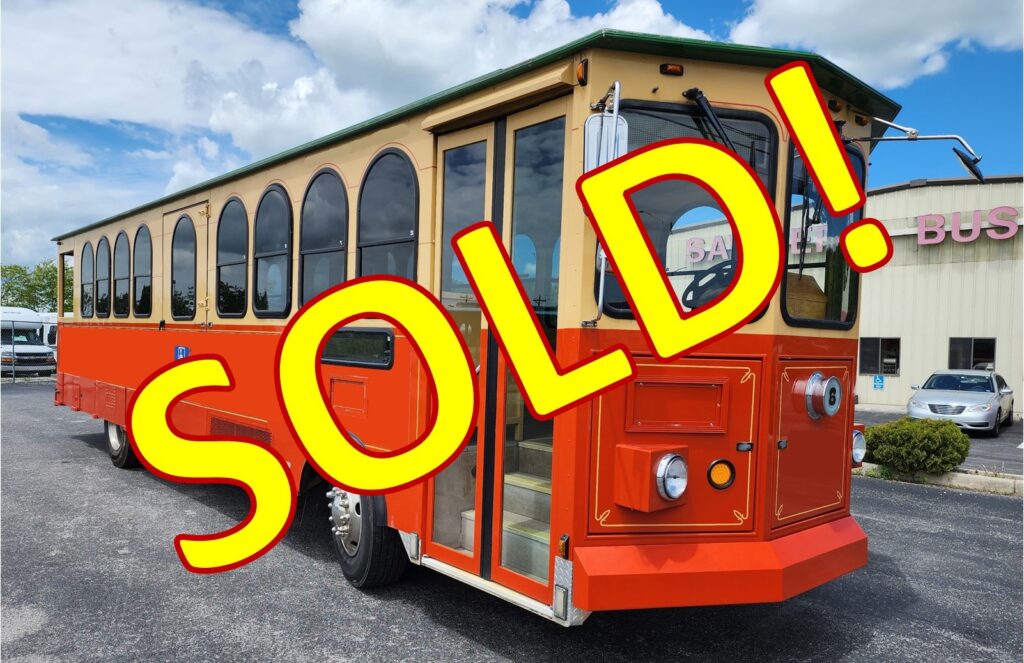 TROLLEYS FOR WEDDINGS AND SOCIAL EVENTS
Trolley's are popular for weddings and other social events so patrons of honor can add "pizzazz" to their ride. Instead of crawling in and out of a limo you just step on and ride in comfort. With a trolley the bride, groom and their whole wedding party can arrive to the reception in style!
The open-air options are also a perfect fit for tours and sight-seeing so every customer has the best view. In addition, your passengers will enjoy the nostalgic trolley experience to and from their destination. Trolleys are perfect for city tours. The "open-air" also provides a refreshing, fun ride through garden and country scenes, too.
And lastly, do not forget the clean-up after your tour or social event. Who cleans up? The driver, owner or venue facilitator, that's who usually cleans up. With a trolley clean up is quick and there's no peanuts or cracker crumbs in-between your seats. There's no worries if someone spills their soda. Trolley clean up is much less of a chore so you can move on to other company tasks at hand.
Perhaps you have your heart set on an attractive, longer trolley? As well, your clientele base may require a 32 passenger trolley? Most all our trolleys feature ADA lifts so all passengers can enjoy a comfortable ride.
Our trolley selection can change weekly so be sure to "Like Us" on Facebook https://www.facebook.com/SawyersBusSales for sales throughout the year. We look forward to helping you with any questions you have concerning our used trolley selection.