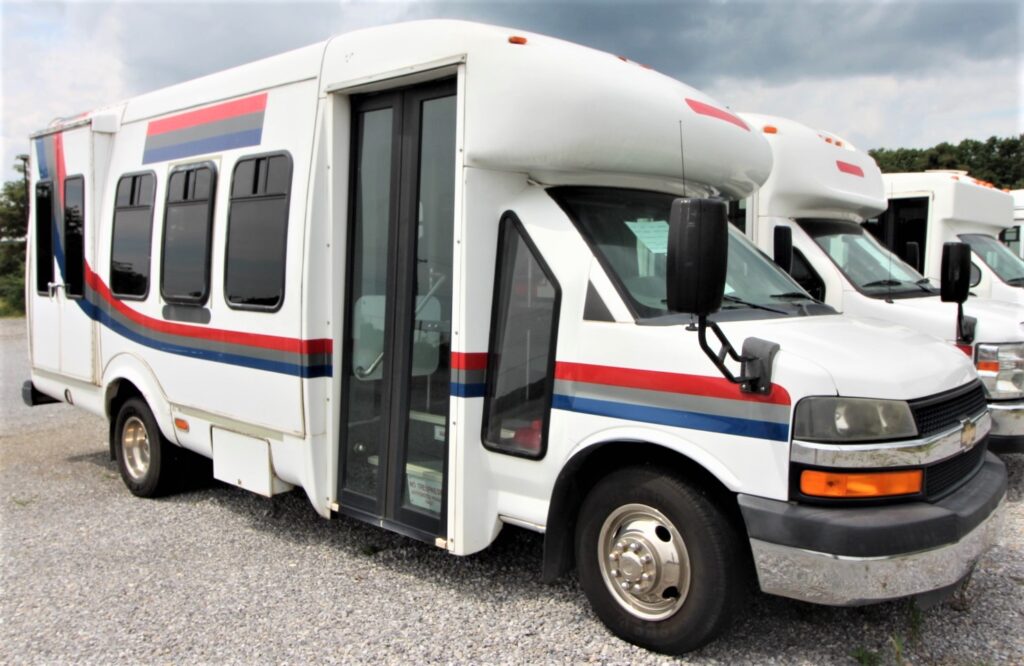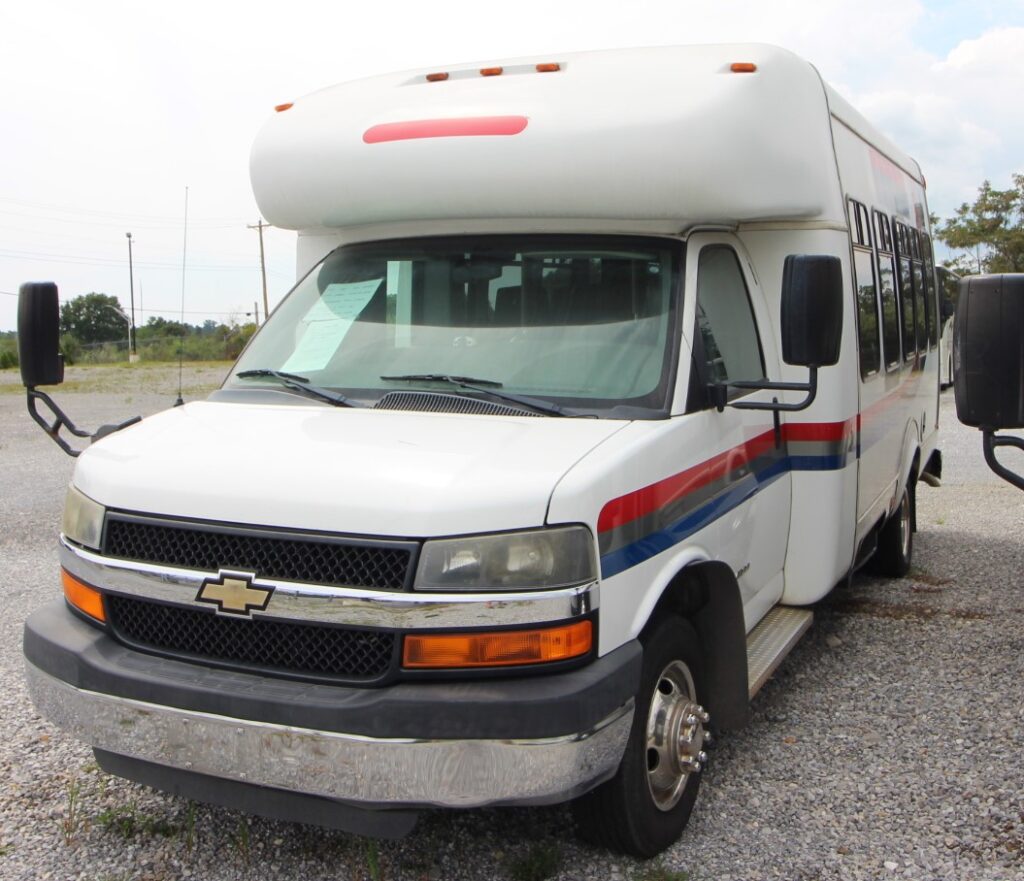 $19,995.00, firm
2013 Chevy 4500 Startrans by Supreme Model SN22P
162,960 miles
6.0L Vortec GAS engine
Automatic transmission
Hydraulic brakes
Cruise control
Stainless wheel covers
Tilt steering
(2) drivers 12V accessory outlets
(3) drivers cup holders
14 passenger + driver = 15 passenger bus
Seatbelts
Passenger grab handles on aisle seats
Passenger adjustable armrests
Passenger upper slider windows
ADA wheelchair lift
InPower Interlock system
Back up camera by AngelTrax
Jensen JBR550 AM/FM/CD radio
Driver's compartment (locking)
Manual passenger entrance door
Manual driver's window & mirrors
Overhead driver's light
Overhead passenger lights
Front & rear A/C
GVWR – 14,200 lbs
Amenities listed are reflective of what is viewed on the vehicle. It is not a guarantee of amenity operation due to the fact the vehicle is pre-owned. Buyer is responsible to verify existence and operability of amenities at purchase.
$150.00 processing fee applies. vadlr